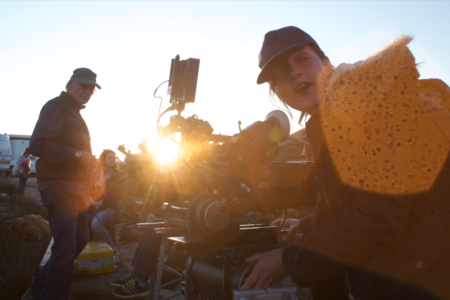 Proud member of Illuminatrix


I am always open for new exciting collaborations and projects - let me know if you have a story to tell.



UK & EUROPE
LOOP TALENT :: https://looptalent.co.uk
Contact Lucy Price for all work enquires:
www.looptalent.co.uk
+44203 488 6599 Option 1
lucy@looptalent.co.uk

GERMANY
MATCH TALENT MANAGEMENT AGENCY
Kristina Schreitel :: https://www.match-berlin.com/m...
kristina@match-berlin.com
+49 1776721950

US



INTRINSIC :: https://intrinsic-la.com

Jonathan Silverman
js@intrinsic-la.com
+1 3233379075


Being a cinematographer for me is to explore storytelling and people's views through a lens. My music videos and commercials were shot all over the world - and I always try to capture the spirit of locations, and operate fluently on the Ronin.
I love socially engaged documentaries, nature and stories which make the world feel more connected.
My 5th feature film "Rose" (dir. by Jennifer Sheridan) premiered at BFI London Film Festival October 2020 and was nominated for best debut BIFA awards.
Recently finished "Embers" staring and directing Christian Cooke, alongside Ruth Bradley - an intimate story about intimacy and justice system.

"Silverpoint" - 2 camera show I recently DOP'd, block 1 I shot with Dan Zeff and 2 with Marek Losey is currently on CBBC and BBC Iplayer in UK, and airing on Hulu, ZDF, and international channels from June 2022.

Originally Polish, after finishing cinematography studies in UK Bournemouth Arts, I am based in London.